Terminal operators aim to reduce energy consumption and save cost. Malmedie's new Evolution Torque Safety Coupling for the Snag Overload System SOS helps operators to achieve these goals.

Compared to previous designs, the company was able to reduce inertia of this technology by more than 45% and mass by about 20%. Acceleration and deceleration of inertia are proportional to power consumption in drivetrains. Safety coupling are accelerated to top speed and decelerated to a full stop twice for each container being moved. Energy savings are thus significant.

Reducing inertia of the coupling means that all components in the powertrain will see smaller mechanical loads. Reducing the "mechanical footprint" of the coupling will therefore help to choose other smaller components, saving initial investment cost and resulting in additional inertia-related energy savings.

Dr. André Voßnacke, head of technology Malmedie: "We looked at aviation to inspire our lightweight designs. We challenged our assumptions on what customers value. The team is proud of the result." Additional features realized in the Evolution Torque Safety Coupling include easy maintenance access and low wear part count and cost. The system needs to be serviced once every 3 years.

The Evolution Torque Safety Coupling is integrated into the drivetrain of the main hoist in ship-to-shore container cranes. Here, they prevent catastrophic outcomes of snag-events and protect the drivetrain and the structure of the crane from overloads.

Importantly, the Evolution Torque Safety Coupling does so purely mechanically and ultra-fast, without the need of hydraulics or electric circuitry. Alternative snag-prevention systems rely on signal analysis and processing and therefore need order of magnitudes longer to react. In a world of increasing automation, a mechanical snag-prevention-system is an important contribution to ensure safety while humans are supervising loading operations from afar or not at all.
The new Evolution Torque Safety Coupling is exhibited for the first time at TOC Europe 2023 in Rotterdam.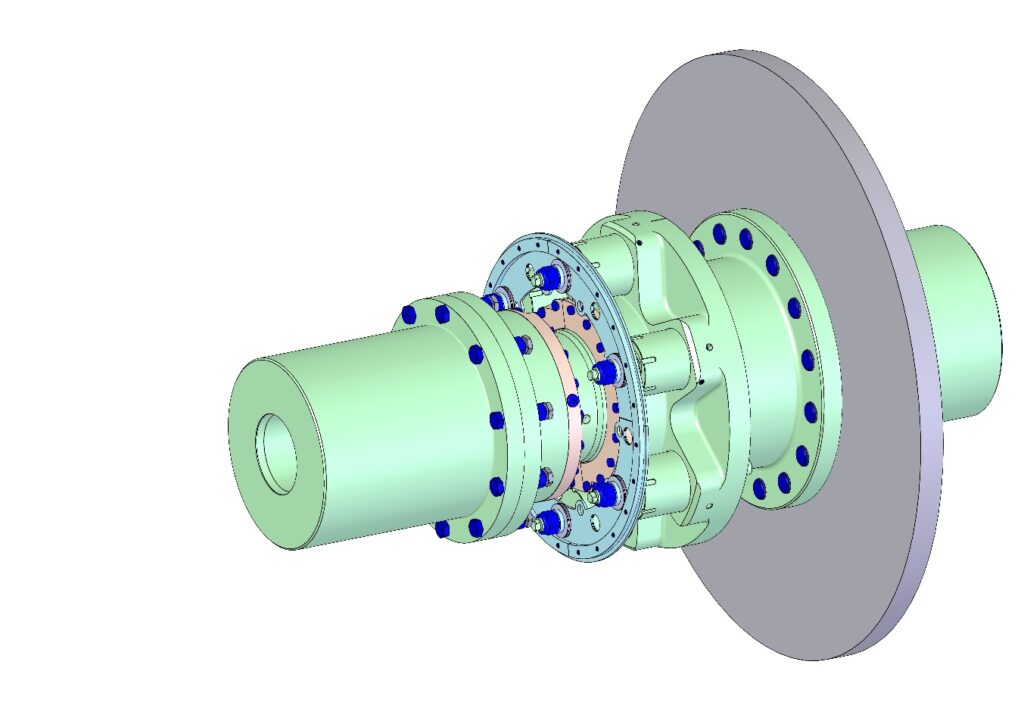 About Malmedie

Malmedie is a technology leader in mechanical drive train solutions for heavy duty industrial markets, such as steel, mining, port and marine. Our products are used in the most demanding applications where system-availability and reliability are mission-critical.

Malmedie is the inventor of the barrel roller type drum coupling and continues to set the standard in this technology. In addition, Malmedie is a leader in the field of non-destructive mechanical torque-limiters (safety couplings). We pride ourselves in high quality, great service and short delivery times. We work hand-in-hand with our customers to advance today's industry standards. Malmedie is an active member at PEMA and …. The company is head-quartered in Solingen, Germany.
For further information, please contact:
Press relations
Thomas Netz
Contact: netz@malmedie.com